Technical Pack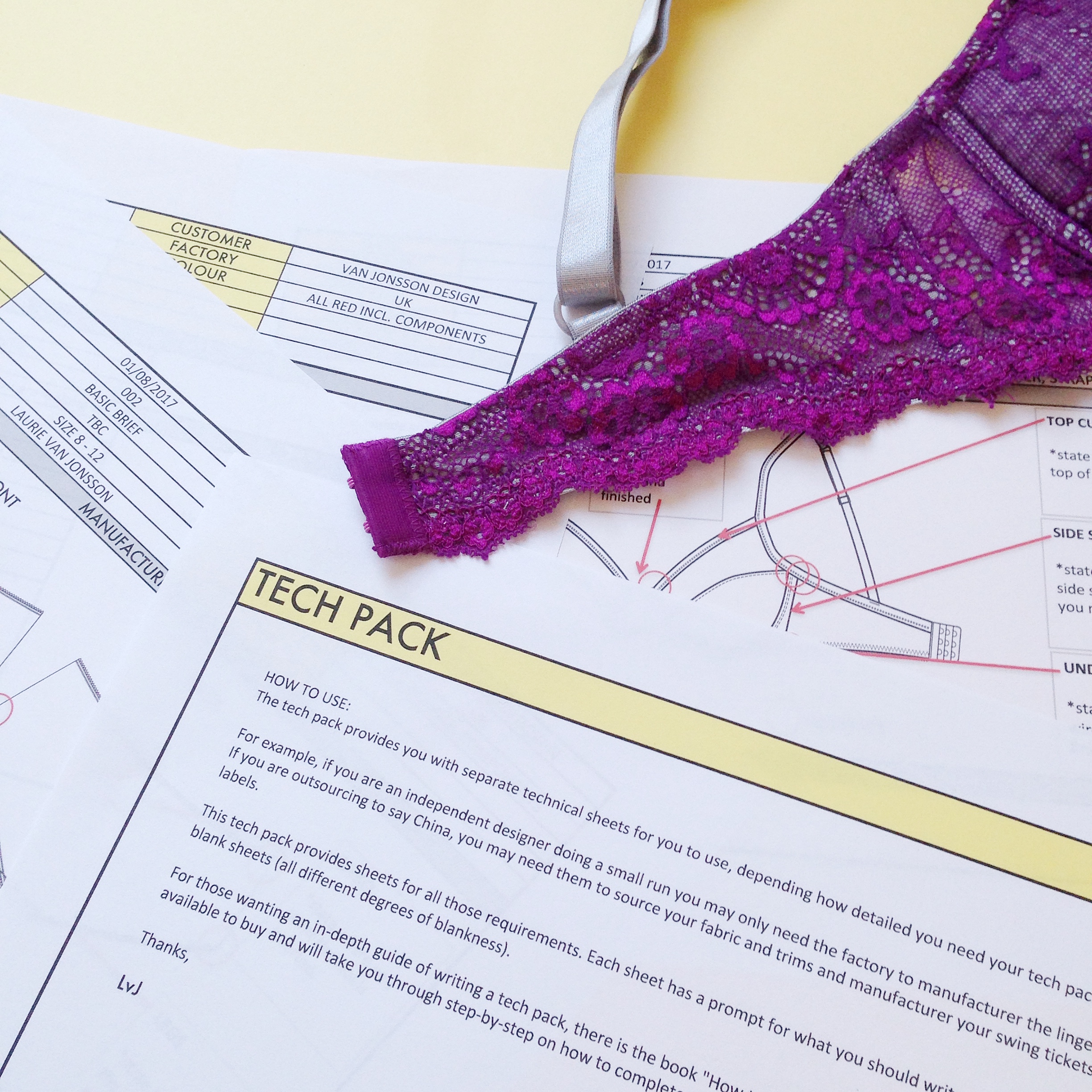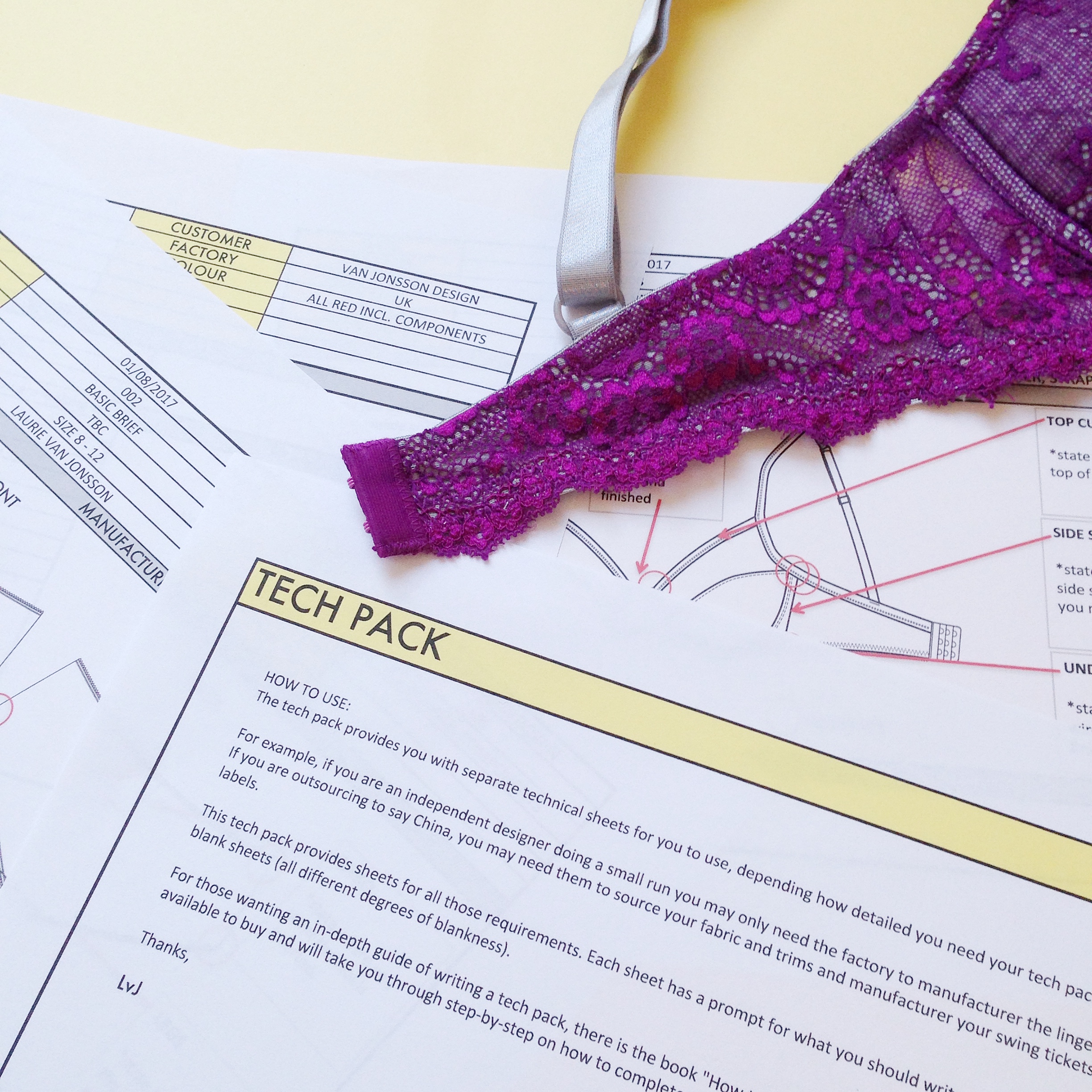 Technical Pack
When you need a template for a tech pack to give to the factory, this was designed to give you all the information you need to get your lingerie label a step closer to reality.
A blank template of a technical pack ready to use and get your lingerie manufactured.
"Get you lingerie manufactured the professional way"
BLANK TECHNICAL SHEETS
HOW TO USE:
The tech pack provides you with separate technical sheets for you to use, depending how detailed you need your tech pack to be.
For example, if you are an independent designer doing a small run you may only need the factory to manufacturer the lingerie.
If you are outsourcing to say China, you may need them to source your fabric and trims and manufacturer your swing tickets and garment labels.
This tech pack provides sheets for all those requirements. Each sheet has a prompt for what you should write, and there are over 20+ blank sheets (all different degrees of blankness).
For those wanting an in-depth guide of writing a tech pack, there is the book "How to write a tech pack for a bra and brief" which is available to buy and will take you through step-by-step on how to complete this.
DETAILS:
Compromising of 21 sheets, How to use sheet, examples of bra and briefs, direction of where to put the information and blank sheets for you to fill in.
Please note that this Tech design sheet is in the group design sheets as well. (Therefore if you buy that one you don't need to buy this one as well).